Stanage Edge
August 2nd, 2020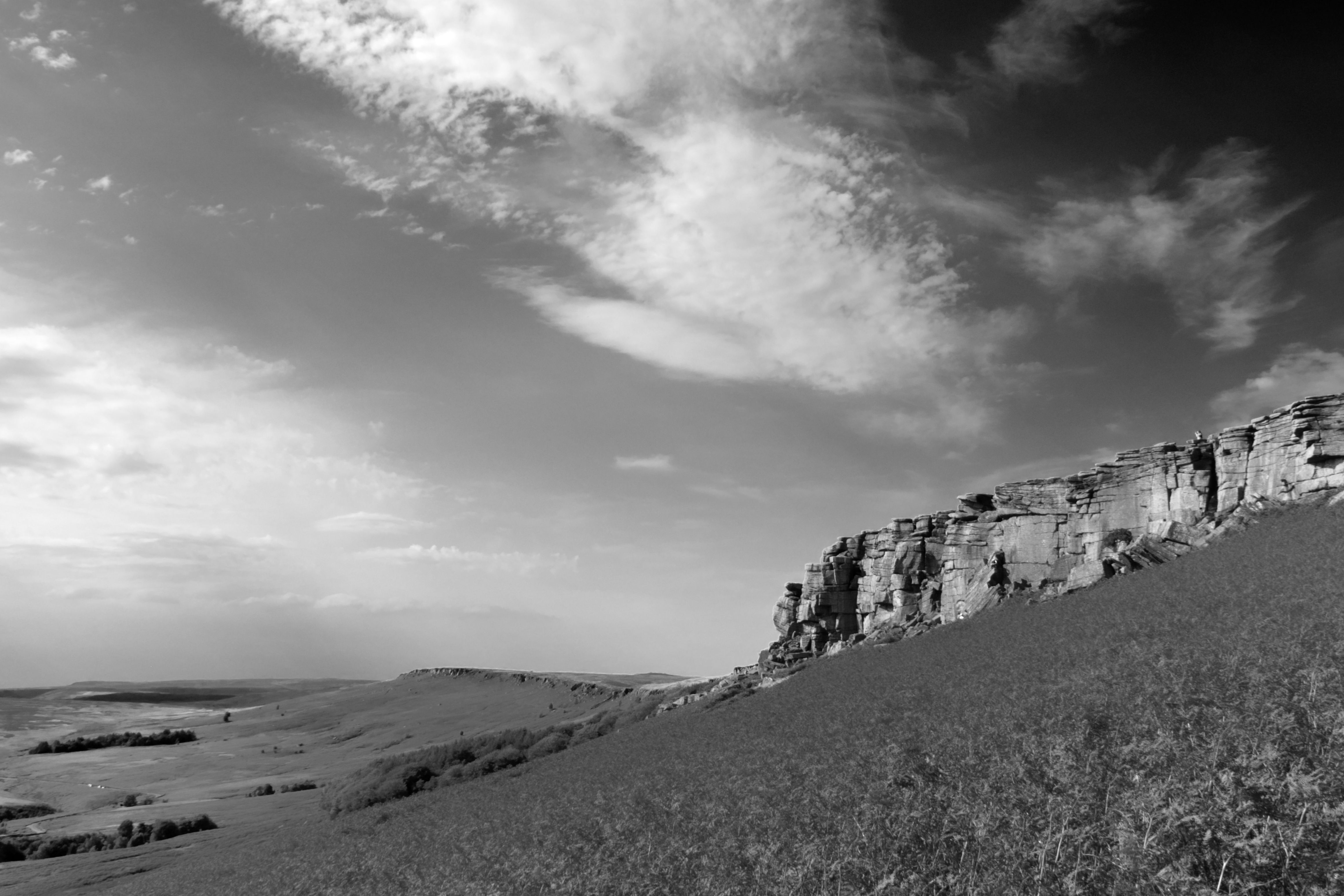 Stanage Edge is a gritstone ridge in the Peak District near Hathersage, popular with rock climbers. I visited on a late summer afternoon with my camera to get some photos of this local beauty spot.
This first photo looks northwest down the valley alongside Stanage Edge from near to the car park at Hookcar Sitch. A feature of the nearby section of the edge, though not visible in this photo, is Robin Hood's Cave, a small hole in the side of the cliff on a balcony just below the top.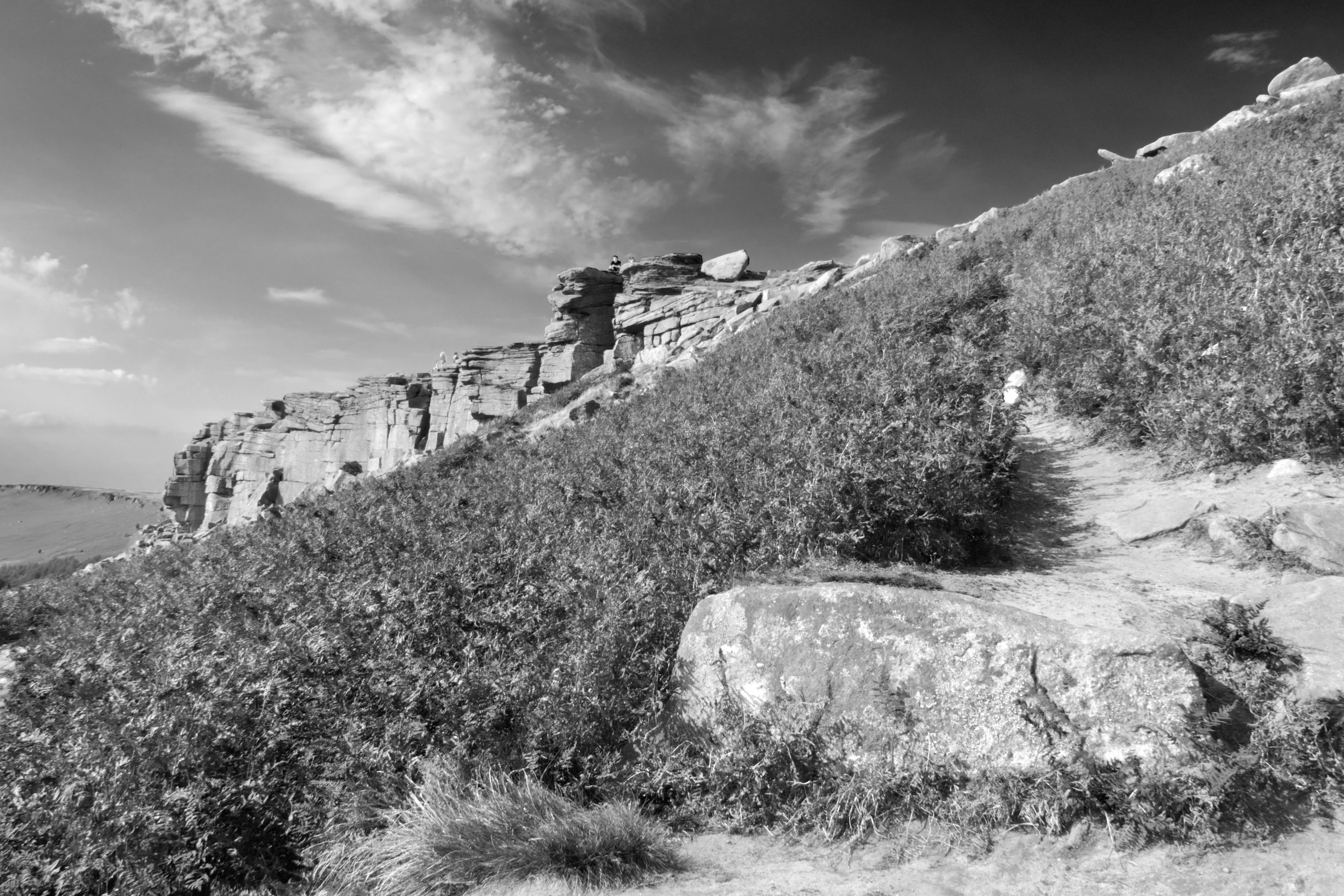 Once you've left the car park there is a short but fairly steep climb up to the top of the ridge. This next photo is taken from about halfway up the main path through some thick bracken. Here you can start to see some walkers standing at the top looking out over the views of Hathersage and the Derwent/Hope Valley.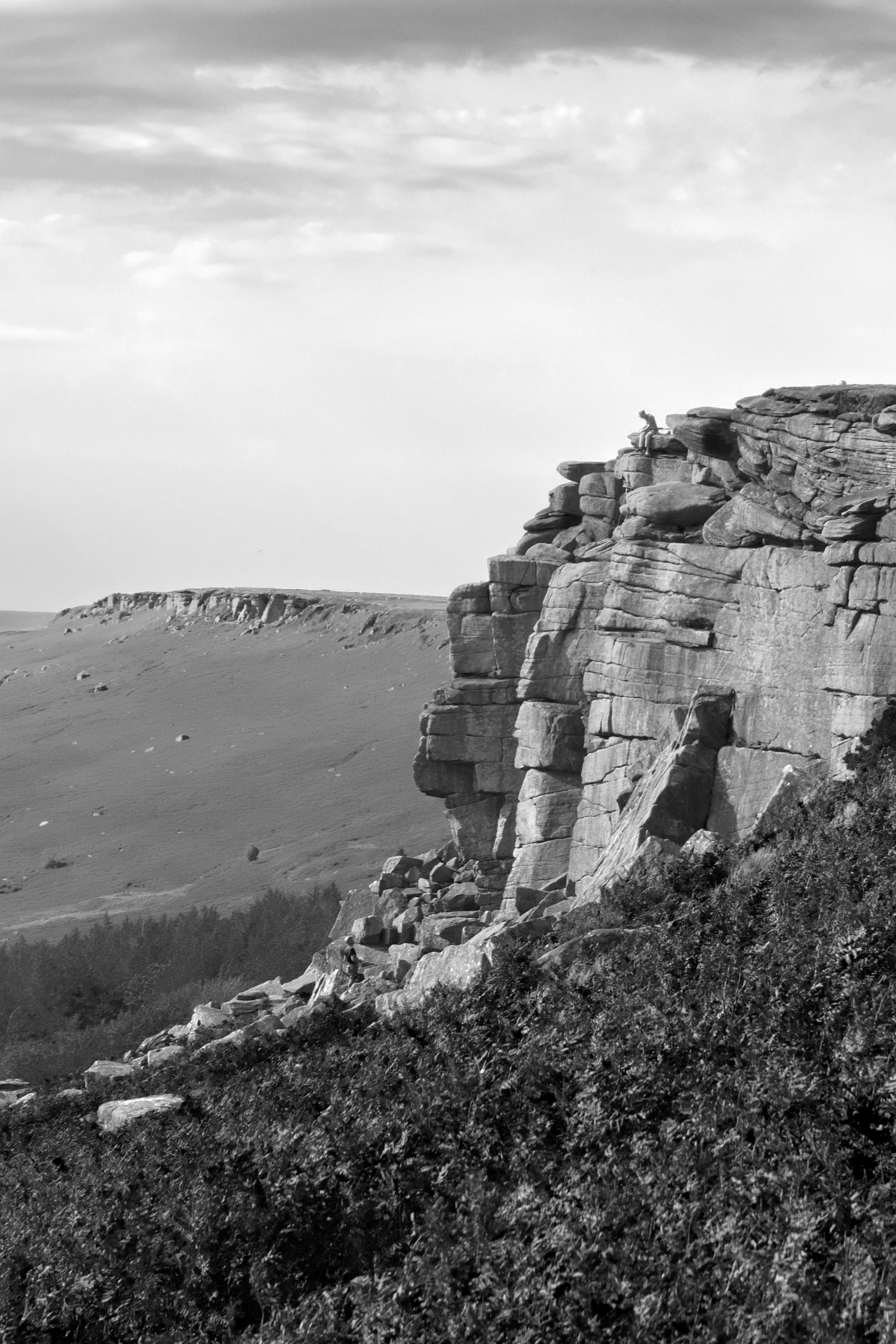 On any day with decent weather, you can be sure to find some climbers at various points along the edge. While the cliff is not particularly tall, it is about 3.5 miles (5km) long and has a huge number of climbing routes available.
Here, near the top of the path, I captured a pair preparing to tackle a section of the cliff face.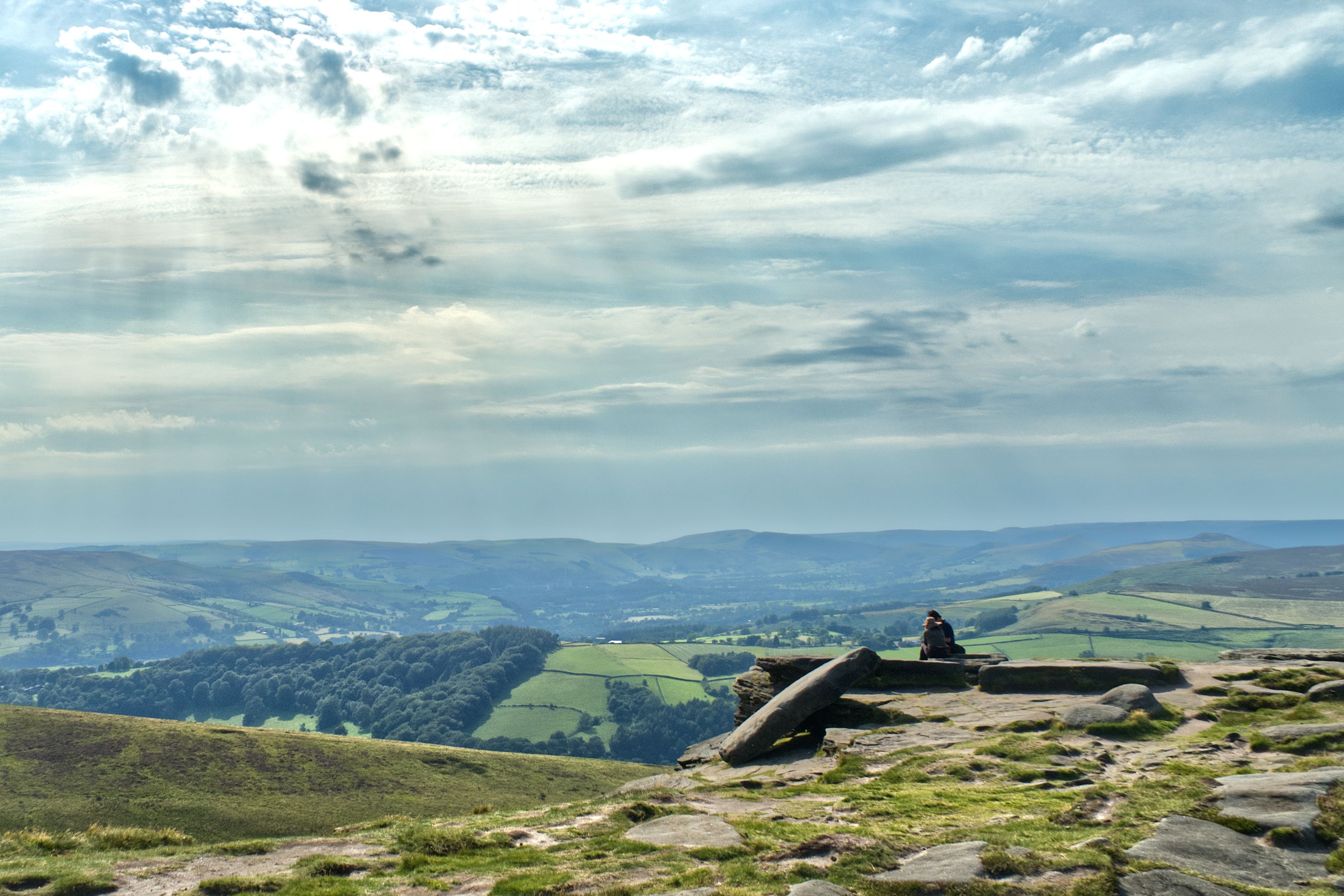 Finally, once I'd reached the top I could look back westwards down towards Hathersage and managed to capture this couple sat on the edge enjoying the view.
In a rare break from my usual black & white images, I decided to render this one in colour as there was simply not enough contrast to make it work in monochrome. While the foreground had some nice bright sunlight giving deep shadows and bright highlights, the background was darkened by some overhead cloud, which also dropped in the faint, shimmering set of crepuscular rays.