Through the Fence
April 21st, 2021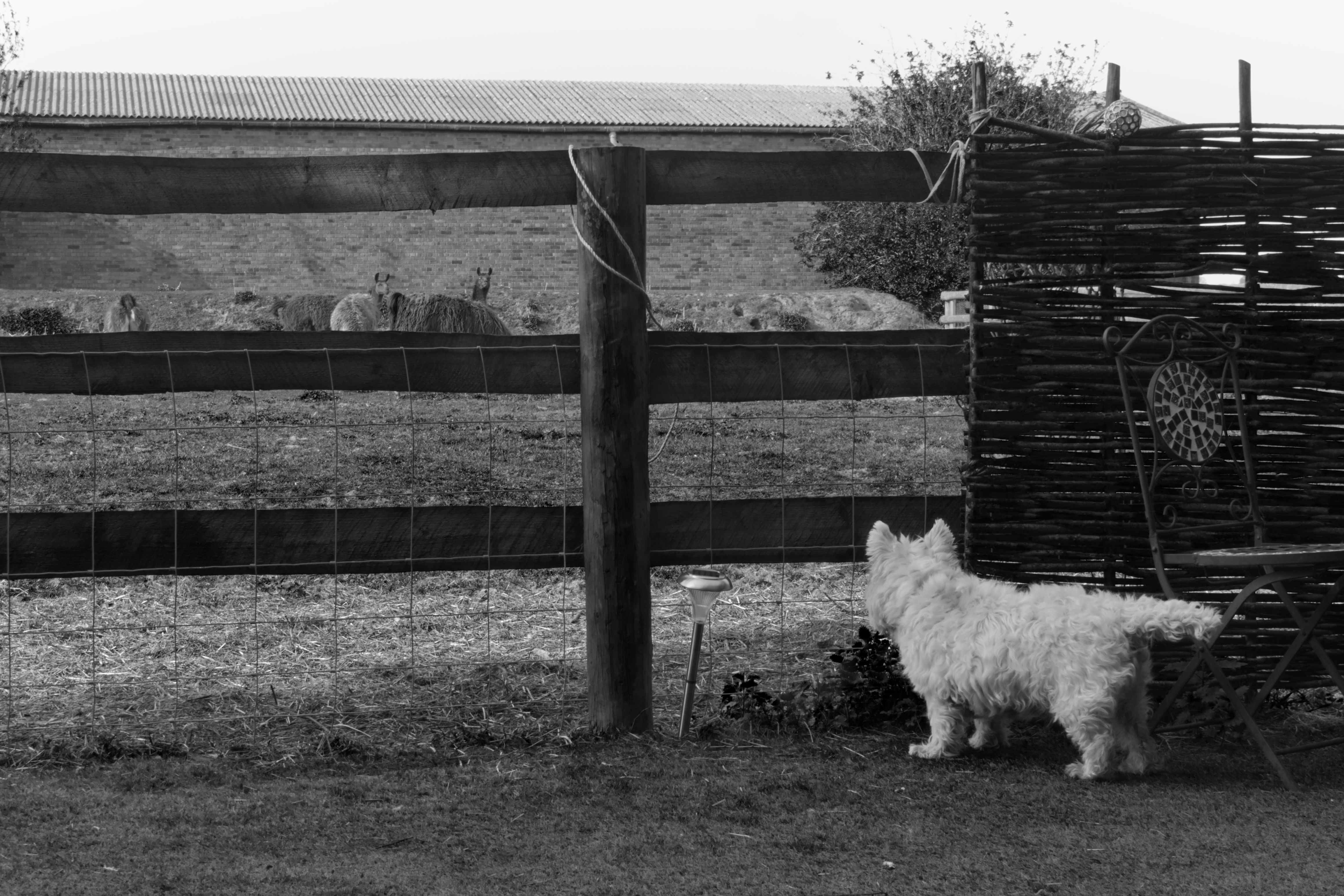 This photo was taken on a holiday near Wisbech staying on a farm. Llamas and alpacas seem to have become much more popular on UK farms in the last decade or so. Their wool, especially alpaca wool, is softer than sheep's wool and is less likely to trigger an allergic reaction.
Native to the Andes in South America, llamas were domesticated around 5,000 years ago and have been kept both as pack animals, and also for their meat and wool. They are naturally curious animals and generally friendly towards humans which has led to their use in tourism for llama trekking.
In this photo, our dog, Dougal, is peering through a fence into a field of llamas which he was quite interested in, but didn't seem to quite know what to make of them. He was much more interested in the farm's chicken population and had to be kept on a short lead.